[quote align="center" color="#999999″]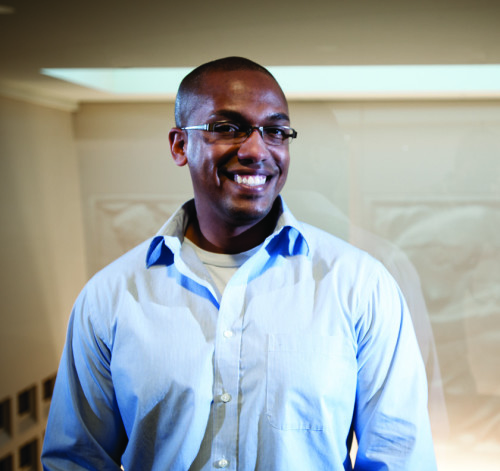 In the NIH Oxford-Cambridge Scholars Program students have a unique advantage completing important scientific work, in a globally informed scientific method. I think this is particularly important in psychiatric research. One of the other aspects of the Oxford NIH program that I find so incredibly unique in Ph.D training is the opportunity to interact within the historic colleges at Oxford, with people pursuing professional degrees outside of the life sciences. For instance, because I was only 1 of 2 graduate students studying psychiatry in my college (St Johns College), I spent most of my social/extracurricular time with Theologians, Archeologists, Lawyers, Historians, etc. from all across the globe, which leads to a broad range of experiences that traditional Ph.D. students do not have in the United States.  I also spent a great deal of time travelling through Eastern Europe, including Poland, Czech Republic, and Serbia, having the opportunity to understand how Psychiatry is practiced/viewed elsewhere. I feel this has helped me put Psychiatry into a global context.
[/quote]
Judah Weathers graduated with honors from Northeastern University with a B.S. in behavioral neuroscience and then attended Yale University Medical School where he carried out research on brain malformations.  He published the first 'direct comparison of brain functioning' between child bipolar patients vs. adult bipolar patients during motor inhibition using fMRI. This was published in the American Journal of Psychiatry in June of 2012 (1)  He made the same comparison between child and adult bipolar patients during response flexibility, and this is in press with the journal Psychiatry Research Neuroimaging (2). He is continuing his research and clinical training in Yale's Solnit Integrated Child, Adolescent, and Adult Psychiatry residency training program, where he works with Dr. Hilary Blumberg using neuroimaging, genetics, and neuropsychological testing to understand the development of bipolar disorder across the life span.
(1) Weathers, J., A. Stringaris, C. Deveney, M. Brotman, C. Zarate, M. Connolly, S. Fromm, S. LeBourdais, D. Pine, E. Leibenluft. A developmental study on the neural circuitry mediating motor inhibition in bipolar disorder. American Journal of Psychiatry 2012, June 1; 169 (6):633-41.
(2) Judah Weathers,Melissa A. Brotman, Christen M. Deveney, Pilyoung Kim, Carolos Zarate Jr., Stephen Fromm, Daniel Pine, Ellen Leibenluft. A developmental study on the neural circuitry mediating response flexibility in bipolar disorder. Psychiatry Research Neuroimaging: in press.