The International Biomedical Research Alliance introduced two new recognition awards to honor Scholars in the NIH Oxford-Cambridge/Wellcome Trust Scholars Program who demonstrate exceptional community service and leadership. These awardees were nominated by their peers to be recognized for their exceptional leadership and service, not only to the Scholars Program, but also to the greater community. It is always an honor to be recognized, but especially notable when the recognition comes from peers who have a unique and focused view of the awardee and their efforts. The ceremony to honor the winners was held during the 2020 NIH Global Doctoral Partnerships Research Workshop June 15th-18th.
The recipient of the International Biomedical Alliance Leadership Award is a role model for their peers and possesses the ability to inspire others to be better and do better by encouraging creativity, cooperation, promoting respect for others, emphasizing collaboration, demonstrating initiative, and adapting to new and changing needs and circumstances. The outstanding Leader has a keen sense of organization and embodies leadership in all that they endeavor, combining clarity in thought with humility in character. The recipient of this award is Hannah Mason. Hannah is a fourth year NIH-Cambridge Scholar pursuing her PhD in the laboratories of Dr. Dorian McGavern at the National Institute of Neurological Disorders and Stroke at the National Institutes of Health in Bethesda, MD and Prof. Ole Paulsen at the University of Cambridge in the UK. She studies how the brain's immune system responds to and is shaped by repetitive head injury and degenerative processes. After Hannah completes her PhD, she will attend medical school at Emory University.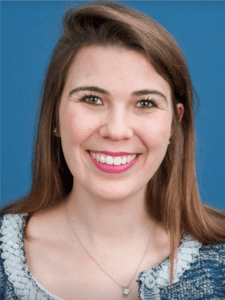 The recipient of the Building a Better Community Through Service Award honors an individual who continuously places significant importance on the well-being of their community. Committed to social responsibility, they invest their time and talent to elevate and inspire others and, in doing so, uplift the community as a whole. The recipient of this award is Lauren Wedekind. Lauren is a third year NIH-Oxford Scholar pursuing her PhD in the laboratories of Dr. Robert Hanson at the National Institute of Diabetes and Digestive and Kidney Diseases at the National Institutes of Health in Phoenix, AZ and Prof. Mark McCarthy and Dr. Anubha Mahajan at the University of Oxford in the UK. She investigates how genetic and environmental diversity jointly influence cardiometabolic disease etiology, to ultimately shape prevention and treatment strategies.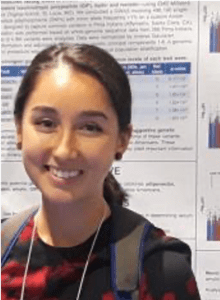 "I am continually in awe of the passion and perseverance of this year's awardees," said Katie Stagliano, PhD, Executive Director, NIH Oxford-Cambridge Scholars Program. "As we continue to navigate the COVID-19 pandemic, our tight-knit community supports each other at home and abroad. Lauren and Hannah's inspirational leadership and service gives me hope of a brighter future in science, health care, and our communities."