In the midst of a global pandemic, the NIH Oxford-Cambridge (OxCam)/Wellcome Trust (WT) Scholars rallied together to execute the Annual NIH Global Doctoral Partnerships Research Workshop (Workshop). The student-led Workshop Planning Committee (Committee) researched venues, engaged keynote speakers, invited guests, and arranged student talks and team competitions intended to be hosted at American University. Unfortunately, due to Covid-19, the Committee had to quickly pivot from an in-person event to hosting on a virtual platform. While months of planning went into the in-person Workshop, the Committee took on the challenges of creating not only the first student-run event, but also the first virtual event, finding creative ways to engage the student body and allowing Scholars to present their research.
Opening the 2020 Workshop, Committee Chair and '19 NIH-Oxford Scholar, Marya Sabir, introduced NIH Director Dr. Francis Collins and welcomed the Scholars and participants. Dr. Collins addressed global cooperation in response to the Covid-19 pandemic and importance of global collaboration. "Science is necessary for the future of the world," stated Dr. Collins.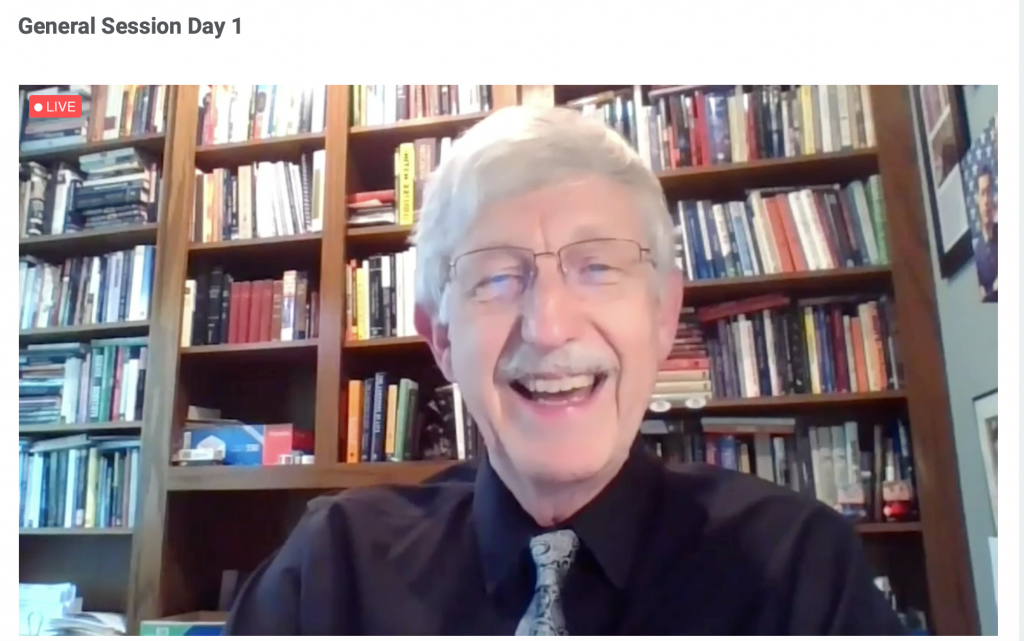 Following Dr. Collins' welcome address, Keynote Speaker Madhukar Pai discussed "Reimagining Global Health in the Post-Pandemic World." Key take-aways included the ability to "reflect on our privilege and spend the privilege to serve as allies in the quest for a more diverse and equitable global health." He also stated, "we need to address health inequities within high-income countries. GLOBAL health is also and just as much LOCAL health." This discussion prompted the audience to zoom out and discuss diversity and inclusion within their institutions and research partnerships.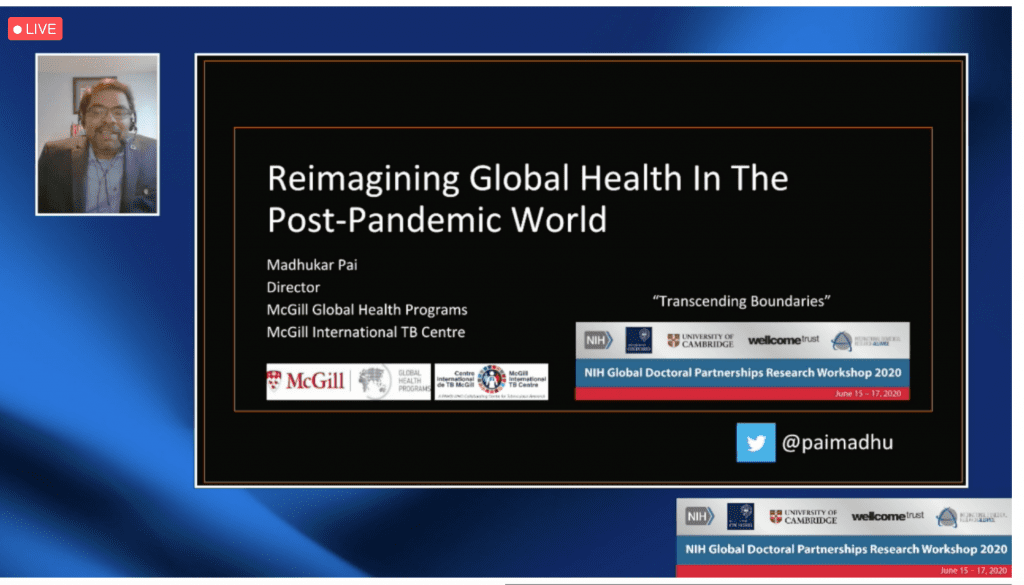 Scholars Lynda Truong, Hannah Mason, and Marya Sabir served as moderators for concurrent sessions featuring Scholar oral presentations spanning Cellular and Molecular Biology, Immunology and Neuroscience respectively. For the first- and second-year Scholars, the Workshop Planning Committee took a unique spin on traditional "elevator pitches" and created a team competition. Four teams, consisting of 6-7 students and led by a Scholar and an OxCam Executive Committee Captains, battled for bragging rights in executing condensed research talks. The much-anticipated team competition yielded spirited research presentations, woven into creative formats, geared toward engaging the audience – all in an effort to hone science communication skills.
On day two of the Workshop, '18 NIH-Oxford Scholar Lauren Wedekind welcomed back Workshop attendees and introduced Keynote Speaker Ms. Krystal Tsosie. Ms. Tsosie, a PhD Candidate at Vanderbilt University, presented "Our Genomes, Our Health: Empowering Indigenous Data Sovereignty and Precision Medicine for US Tribes." In her talk, she surveyed her work in bioethics as an Indigenous scientist, training of young Indigenous scientists with the Summer internship for Indigenous peoples in Genomics (SING) Consortium and discussed the problems of institutions' engagement with tribal communities. Ms. Tsosie recommended the audience to read a perspective published in Nature called "A framework for enhancing ethical genomic research with Indigenous communities."
Scholars Audrey Winkelsas, Lauren Wedekind and Katherine Masih served as moderators for consecutive Scholar oral presentations around Neuroscience and Neuroimmunology, Cancer and Genetics, and Infectious Disease and Vaccine Research.
To welcome the Class of 2020, Student Leadership Board member Boya Wang stitched together a video of the new Scholars introducing themselves and sharing fun facts. We learned that there are three sets of twins among the new class and heard that a newly married Scholar is hiking thousands of miles across the US prior to orientation week!
Due to time constraints in transitioning from an in person event to a virtual event, the Committee decided to reorganize alumni presentations via a bi-monthly Alumni Social Hour as part of a new initiative called the Career Development Seminar Series. They designed these webinars to engage with alumni of the NIH OxCam/WT Program. Hosted on the Alliance's Zoom Platform, the Committee invited Program Alumni to talk about their careers in industry, consulting, academia, medicine, start-ups, and more and "met" alumni from around the world. The Committee has scheduled these webinars until mid-September and are looking forward to continuing this series.
Keynote Speaker Drs. L. Michelle Bennett and Michele Hu graciously agreed to serve as presenters for the Zoom Career Development Seminar Series. Dr. Bennett presented "Collaboration and Team Science for Research Success" on July 13, 2020 and shared insights on Disciplinary Continuum, the Three Pillars (Trust, Vision and Setting Expectations) and Stages of Team Development. Dr. Michele Hu, a Professor of Clinical Neuroscience and Honorary Consultant Neurologist at the University of Oxford, will present on July 29, 2020. Dr. Hu leads the clinical research program on the Oxford Parkinson's Disease Centre Discovery cohort and her team facilitates translational research in the field of longitudinal cohort studies and biomarkers for early and prodromal Parkinson's disease, with particular focus on REM sleep behavior disorder (RBD), and how sleep affects neurodegeneration.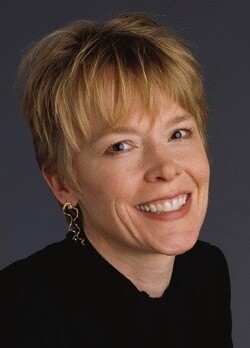 To conclude the Workshop, the Annual Research Awards Ceremony announced eight Alliance Sponsored Awards, along with, Outstanding Speaker Presentation Awards and Honorable Mentions for each class year, and winning team for the Elevator Pitch Competition. Details on the winners can be found in a separate article on this page. To learn more about the Workshop, the Program Agenda can be found here.
The Board of Directors of the International Biomedical Alliance would like to acknowledge the following individuals and organizations whose steadfast support makes a meaningful difference for the next generation of scientists: Arsenal Capital Partners, AuerbachSchrot, LLC, BioHealth Innovation, Certara, Cozzi Family Clinical Case Conferences/Mrs. Margaret Cozzi-Hamilton, Emergent BioSolutions, Institute for the Future of Medical Education, Lasker Foundation, MacroGenics, Margaret Bearn, Michael Lenardo, M.D., National Institutes of Health, NIH Oxford-Cambridge Scholars/Wellcome Trust Alumni, Regeneron Pharmaceuticals, Richard Siegel, M.D. and Vera Siegel, University of Cambridge, University of Oxford and WCG.