The University of Oxford Nuffield Department of Medicine has announced the winners of the annual graduate prizes, naming two NIH Oxford-Cambridge Scholars, Jyothi Purushotham and Reid Alderson. Winners are chosen on the basis of their research impact and output.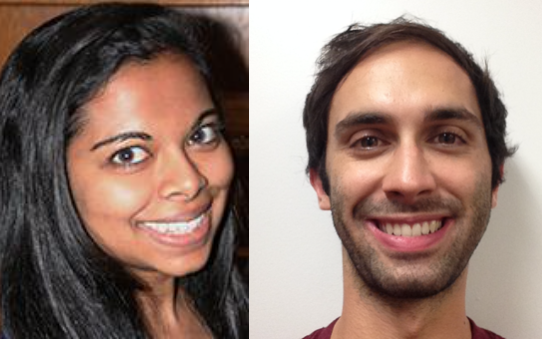 Jyothi Purushotham, a 2017 NIH-Oxford scholar, has been awarded the Outstanding Work Outside of Degree Prize for her work as co-founder and inaugural president of People Oriented Development (POD), a global health capacity-building organization. POD partners with healthcare-affiliated institutions and community stakeholders in resource-limited settings to strengthen local capacity for clinical and epidemiological research, evidence-based medical practice, and public health program evaluation. In the past year, POD has launched projects in Ghana, Papua New Guinea, and Liberia. As a doctoral student, Jyothi explores viral vector platforms and their application to vaccine development against emerging outbreak pathogens.
"I am humbled by the recognition of the Nuffield Department of Medicine for my extracurricular work related to POD. It has been an incredibly enriching and fulfilling experience to pursue multidisciplinary interests through my doctoral research and global health outreach activities. I am deeply grateful to my mentors (Professor Teresa Lambe, Professor Sarah Gilbert, and Dr. Vincent Munster) and the NIH-OxCam program for continually supporting my endeavors both inside and outside of the lab."
Recent graduate and NIH-Oxford scholar Reid Alderson has been named the Overall Winner (out of 330 eligible students) for his extensive publication record and innovative work using nuclear magnetic resonance (NMR) spectroscopy to provide atomic-level insight into both the structures and dynamics of biomolecules. Reid has 8 prestigious publications so far with another two that have been submitted.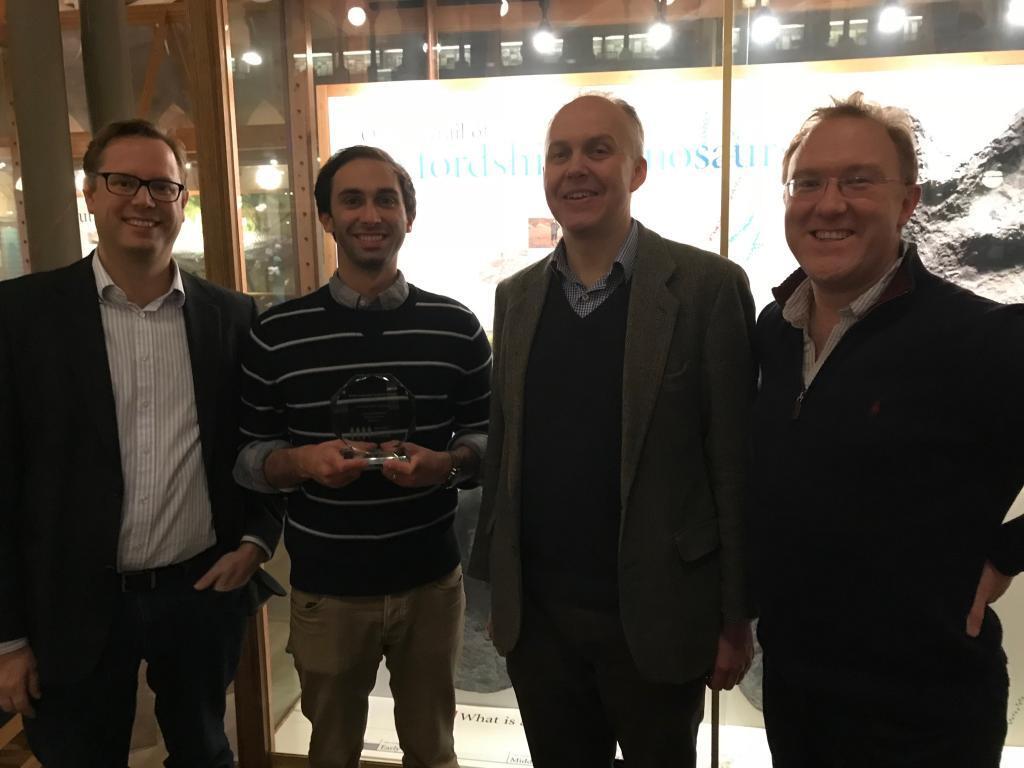 "I am honored to be recognized by the Nuffield Department of Medicine (NDM) for my graduate research. I am especially thankful to NDM, the NIH-OxCam program, and Pembroke College for their support and for creating nurturing academic environments in which young scientists can develop skills necessary for their future careers" states Reid as he comments on his award in the Pembroke College News. Reid will be continuing on to pursue a post doc with Lewis Kay at the University of Toronto.
We look forward to the continued success of both Jyothi and Reid as they excel in their scientific careers.